Easy as 1-2-3:

Print the membership form for MAILING application to CJLA.

2.  Fill out the form 

3.  Mail it along with membership fees to:


California Junior Livestock Association

P.O. Box 41430

San Jose, CA 95160
Or:  Fill out all information for member when using the PayPal option to join CJLA for 2021. 

Enrollment is closed after NEW June 1st of the current year.

Sign-up beginning in September for the next year.

Points accrued once you join, not retroactively.

Interested in joining one of the cattle breed associations?  

Here are the contacts for those that work in conjunction with CJLA.

Angus - California Angus Association


Junior Advisor: Amanda Leo  (209) 563-6931   


Email: 
amanda@caloreseed.com

Web: 
www.californiaangus.com
Charolais - California Charolais Association


Contact: Erica Bianchi   (408) 804-3153
Hereford - California Junior Hereford Association


Junior Advisor: Corinne Santos


Email:  
santos_corinne@yahoo.com

Web: 
www.californiapolledherefords.com
Maine -  California Maine-Anjou Association


Contact: Diane Ennis  (559) 359-3203


Email: 
ennis10@ocsnet.net
Shorthorn - California Shorthorn Breeders Association


Contact: Krista Vannest  (209) 602-1146


Email: 
fourvannest@yahoo.com

Web: 
www.californiashorthorns.com
California Junior

Livestock Assn

PO Box 41430

San Jose, CA

95160

Heidi Beljean

(408) 888-2503

Mary Ann Bush

(831) 905-5665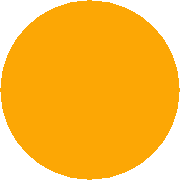 After you hit Submit you will be redirected to the Payment page.  Your membership will not be complete until payment is received.

NOTE:

Payment receipt is

proof of membership.

For Reference,

print the 2021 Rules

& Schedule